Property Damage Attorney | Free 10-Point Home Inspection & No Fee Guarantee!
The property damage attorneys at Steinger, Greene & Feiner represent homeowners who file insurance claims with the same level of care and consideration as we do our own families. Our attorneys deal with your property damage claims so you can get back to your daily routine with minimal interruptions. Our no-fee guarantee ensures we fight for the highest settlement possible, and you don't have to pay us a penny until we settle. Just call and leave the rest to us!
FREE

10-Point Home Inspection
Roof Leaks
Window & Door Leaks
Plumbing Leaks & Old Pipe Issues
Moisture and Humidity
Mold Sample and Lab Analysis
Water Quality Test
HVAC & Water Heater
Humidity Levels
Garbage Disposal
Policy Review
You Need An Experienced Attorney
Home insurance should exist to cover any and all property damage but the law, and especially property damage law, can be confusing and work against homeowners. It's important to remember that your home insurance company will do everything they can to pay the minimum settlement amount. That's why it is so important to hire a legal team that will aggressively represent you to the very end; ensuring you get the settlement that you deserve.
Here are some reasons you should consider hiring an experienced property damage attorney to fight for you:
An attorney will fight for the highest possible settlement amount.
You may miss something important when filing your claim, thus decreasing your chance to receive a fair settlement.
You may agree to something or misspeak during a claim interview, which limits your settlement amount.
Your attorney will take care of the daily, weekly and monthly work so you can continue with your routine.
You get a free 10-point home inspection that will uncover major issues that some insurance adjusters do not see.
You don't pay a penny until the settlement is reached.
The property damage legal team at Steinger, Greene & Feiner are ready to answer any questions you may have and help you make a decision that will benefit you. You don't have to be ready to file a property damage claim to ask us a few important questions. Contact us for a free consultation:
---
---
Why So Many Homeowners Choose Steinger, Greene & Feiner
Over $1 Billion Won
Yes, you read that right! Steinger, Greene & Feiner has won over $1 billion for our clients, all from insurance settlements. And that number continues to climb every day.
No Fee Guarantee
You don't win, you don't pay; it's that simple. Our property damage attorneys fight to get a fair settlement for you.
Free 10-Point Inspection
We send a professional home inspector to assess the damage to your home and evaluate repair costs and other costs associated with your settlement. This extremely valuable service is free and can drastically change your settlement amount.
No Obligation
We are in the business of helping and every one of our clients understands that immediately. You are never under any obligation. We want you to feel comfortable; like you are part of the family.
Our Reputation
We have worked to create a lasting reputation as the South Eastern law firm that fights for those who cannot fight for themselves. For over a quarter of a century, Steinger, Greene & Feiner has fought for clients who deserve fair settlements.
Your Settlement
You could receive a settlement that covers the damages to your home, plus enough to finally build your dream kitchen, bathroom or master bedroom.
---
---
Property Damage Cases We Cover
Windstorm Damage
Windstorm damage is caused by high-velocity winds which often affect the exterior of the home including the roof, fences, walls, and windows. Our inspectors may uncover structural damage that can remain hidden and cause issues later.
Water Damage
Water damage is caused by roof leaks, flooding, or burst pipes and can be absolutely devastating over the long term if it is not found and treated. We offer lab analysis and mold detection to fully uncover all water-related issues.
Fire Damage
Fire damage can range from mild to severe causing cosmetic as well as structural issues and health hazards. Our inspector will uncover all issues resulting from a fire and ensure you can settle for repairs.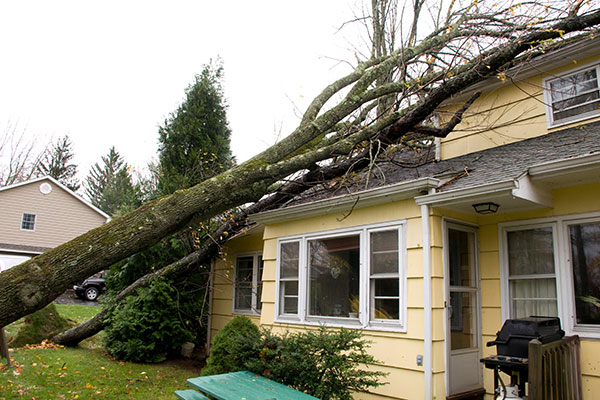 Natural Disaster Damage
In the South East, hurricanes, tornadoes, and floods can cause sweeping destruction to homes, forever changing lives. Our mission after every disaster to make people, and families, whole again. We can help.
Roof Damage & Leaks
Roof damage can be the catalyst that begins a change of other structural issues in your home. Poor maintenance or falling obstacles like trees can severely damage your home. Our inspectors will fight for a fair settlement amount.
Vandalism
If your home was damaged through vandalism or other destructive acts, our inspectors will uncover all weaknesses, providing reports to our legal team who will fight to ensure you are fully compensated.
---
How Does it Work?
Have you noticed some damage to your home, maybe through some wear and tear? Or maybe some catastrophic event or storm has damaged your home? Contact us to receive a free 10-point home inspection.
If any damage is uncovered, one of our legal team will contact you and ask you a few questions. You will be assigned a personal legal team of property damage claim experts.
We handle the rest.
---
---