Property Damage Attorney
Free 10-Point Inspection | No-Fee Guarantee
The property damage attorneys at Steinger, Greene & Feiner represent homeowners and property owners who have been the victim of a property damage incident, whether it be caused by a natural disaster, a manmade disaster, or even undetected damage from contaminants like mold and bacteria growth. Home insurance does cover repair costs, but some homeowners may feel that the minimum compensation offered is not inadequate.
The hardship caused by property damage should be fairly compensated. Our top attorneys deal with your property damage claims so you can get back to your daily routine. Our No-Fee Guarantee™ ensures we fight for the most money possible, and you don't pay us a penny unless we win money for you. Call now for a Free inspection.

FREE

10-Point Inspection
Roof Leaks
Window & Door Leaks
Plumbing Leaks & Old Pipe Issues
Moisture & Humidity
Mold Sample & Lab Analysis
Water Quality Test
HVAC & Water Heater
Humidity Levels
Garbage Disposal
Insurance Policy Review
You Need An Experienced Property Attorney
Insurance should exist to cover any and all property damage, but the law, and especially property damage law, can be confusing and work against homeowners and property owners. It's important to remember that your home insurance company will do everything they can to pay the minimum settlement amount. The aftermath of property damage can last a long time. Confidently knowing that you will be financially compensated, even while the damage is being repaired, is a vital aspect of the recovery process.
Guaranteed compensation frees you from financial hardships and worry that can often be associated with property damage and loss, allowing you to focus on yourself and your loved ones. Here are some reasons you should hire an experienced property damage attorney to fight for you:
An attorney will fight for the highest possible settlement amount.
You may miss something important when filing your claim, thus decreasing your chance to receive the settlement you deserve.
You may agree to something or misspeak during a claim interview, which limits your settlement amount.
Your attorney will take care of the daily, weekly, and monthly work so you can get back to normal.
You get a free 10-point home inspection that will uncover major issues that some insurance adjusters do not see.
You don't pay a penny unless we win money for you.
The property damage legal team at Steinger, Greene & Feiner are ready to answer your questions and help you make a decision that will benefit you. Contact us for a free consultation.
Recent Case Results
$8.2 Million
For a truck driver injured on the job and unable to work his regular hours...
$5.5 Million
For a man injured in a shooting during a Halloween party that could have been...
$1.3 Million
For a group of men who were injured in a Chipotle Mexican Grille when the...
Read More
*Amounts before attorney and medical fees and costs. Each case is unique - clients may or may not obtain the same or similar results.
---
Why So Many Homeowners Choose Steinger, Greene & Feiner
Over $1 Billion Won
Yes, you read that right! Steinger, Greene & Feiner has won over $1 billion for our clients. And that number continues to climb every day.
No Fee Guarantee
If you don't win, you don't pay; it's that simple. Our property damage attorneys fight to get the maximum settlement for you.
Free 10-Point Inspection
A professional home inspector will assess the damage to your home and evaluate repair costs and other costs associated with your settlement. This inspection is important for the health of you and your family, as well as the condition of your property. You will receive a report summarizing the inspection, and if any problems are discovered, we can assist you in filing a claim so that we can fight for your maximum compensation.
No Obligation
We are in the business of helping real people, not big business. You are never under any obligation. We want you to feel comfortable; like you are part of the family. No pushy salespeople, no unsolicited advice, we are only here to help you make the right decision for you and for your loved ones.
Our Reputation
We have worked to create a lasting reputation as the Florida law firm that fights for those who cannot fight for themselves. For over a quarter of a century, Steinger, Greene & Feiner has fought to get the maximum compensation for their clients.
Your Settlement
You could receive a settlement that covers the damages to your home, plus enough to finally build your dream kitchen, bathroom or master bedroom.
Property Damage Cases We Cover
Windstorm Damage
Windstorm damage is caused by high-velocity winds which often affect the exterior of the home including the roof, fences, walls, and windows. Our inspectors may uncover structural damage that can remain hidden and cause issues later.
Water Damage
Water damage is caused by roof leaks, flooding, or burst pipes and can be absolutely devastating over the long term if it is not found and treated. We offer lab analysis and mold detection to fully uncover all water-related issues.
Fire and Smoke Damage
Fire and smoke damage can range from mild to severe causing cosmetic as well as structural issues and health hazards. Our inspector will uncover all issues resulting from a fire and ensure you can settle for repairs.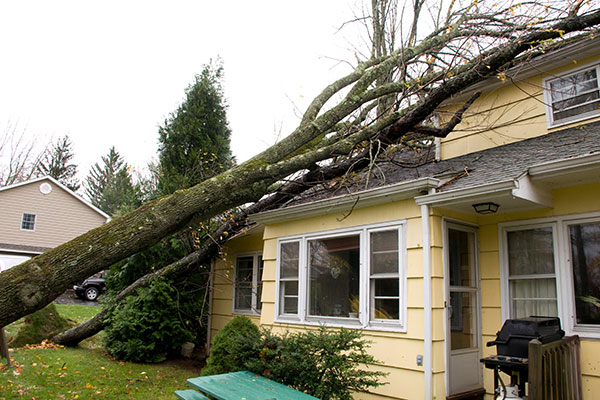 Natural Disaster Damage
In the South East, hurricanes, tornadoes, and floods can cause sweeping destruction to homes, forever changing lives. Our mission after every disaster to make people, and families, whole again. We can help.
Roof Damage & Leaks
Roof damage can be the catalyst that begins a change of other structural issues in your home. Windstorms, poor maintenance, or falling obstacles like trees can severely damage your home. Our inspectors will fight for a fair settlement amount.
Vandalism
If your home was damaged through vandalism or other destructive acts, our inspectors will uncover all weaknesses, providing reports to our legal team who will fight to ensure you are fully compensated.
Recent Client Reviews
Tim M
"I am so grateful I found this company. Honesty and integrity all the way. Annie was so great to deal with, her positive attitude and strong work ethic really made... [Read More]
Larry Wood
"Outstanding!!! First class service from the moment I made my first call. Very responsive, very professional, very polite and they did everything they said they were going to do. From... [Read More]
Lester Solomon
"One word comes to mind about our attorney Justin Alperstein, AWESOME! From our first contact, he made us feel very comfortable. He is a great listener which is a very... [Read More]
View All Testimonials
How Does it Work?
Even if your home or property hasn't sustained major visible damage due to a catastrophic event or storm, undetected contaminants like mold and bacteria, water leaks, and other issues can result in dangerous living conditions, causing sickness for you and your family and damage to your property. Contact us today to receive a free 10-point home and property inspection. If any damage is discovered, one of our top property attorneys will file a claim on your behalf so you can receive the maximum compensation you are entitled to from your insurance company. You can get back to your day-to-day life and begin planning for your home or property repairs. Visit us at our Orlando location at 5401 South Kirkman Road, Suite 310, Orlando, FL, 32819, or call us at (800) 560-5059.
---
Related Articles: