If you are a car accident victim, you may not know how to pay for all of your bills on top of vehicle repairs and other losses–especially if they lose income from missing work. If you have been hurt in a collision, you have the option to pursue a personal injury claim against all at-fault drivers with the help of a car accident lawyer in Nashville. Our Nashville car accident lawyers have spent over 23 years fighting to ensure that every one of our clients receives the compensation they deserve.
We fight for you, it's that simple. Don't let a car accident injury negatively affect your life. Get the medical attention you need and the compensation you deserve. Our attorneys will deal with the insurance companies while you heal. If you've suffered an injury, give us a call at (615) 590-3106 or contact us for a free, no-obligation consultation today. You can also visit our offices: 2214 Elliston Place Suite 304 Nashville TN 37203.
At Steinger, Greene & Feiner, our Nashville car accident lawyers are committed to helping accident victims obtain the compensation they deserve for their injuries. If you have been injured in a car wreck in or around the city, you can trust our attorneys to help you get compensation for injuries such as:
Whiplash
Herniated discs
Broken or fractured bones
Brain injury
Internal bleeding
Post-traumatic stress disorder
And more
Steinger, Greene & Feiner's experienced attorneys will work with you and help you maximize the value of your claim. In fact, we have helped personal injury victims in the Southeast win over $1 billion for their accident claims.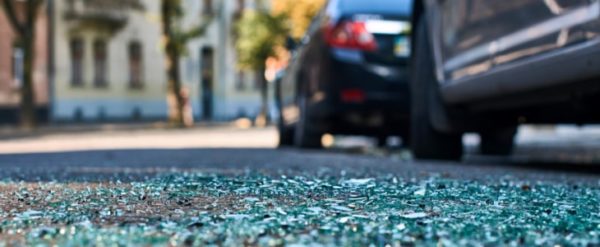 Learn about your legal options for pursuing compensation after a car accident during a free case review with one of our Nashville car accident lawyers. We'll tell you the best strategies you may have available, and we can potentially start preparing your case that day. Call us at (615) 590-3106 or contact us online to schedule your free, no-obligation case evaluation now.
Table of Contents
Steinger, Greene & Feiner Nashville – Rated 4.9/5
Why do more people in Tennessee trust our car accident lawyers and rate us 4.9 stars out of 5? Well, it's because we deliver from the minute you say go.
Steinger, Greene & Feiner has been cultivating a reputation as one of the most hardworking Nashville auto accident attorneys. We aren't here to make friends with insurance companies, we're here to make them pay you for your damaged property, your lost wages, your medical bills, and your pain and suffering. We work tirelessly to ensure that you get every penny you're owed from all parties involved. And you can trust us on this, when you call us, you become family, and we fight hard for our family.
I'm very thankful for Justin and Fran. They kept me informed and went above and beyond to help me. They truly care about their clients and what they are going through. They treated me like family. Not one time did I feel like I was alone going through a tragic time. If I could give Steiner, Greene & Feiner 10 stars I would.
I started with another law office and it was horrible so I contacted Steinger, Greene &Feiner and from the first call I felt like family they told me that they would take care of me and so far they have I would recommend them at any time for your legal needs.
You can read all the Nashville car accident law firm reviews here. We hope that every review of our Tennessee-based personal injury law firm reaffirms your belief that we are more than just a group of auto accident attorneys. We are here to protect you, to make sure you get the money you deserve, to treat you with dignity and respect as if you were our own family.
When You Should Consult a Car Accident Attorney in Nashville
According to a report by the Tennessee Dept. of Safety and Homeland Security, Davidson County experiences an average of 8,808 serious car accidents each year.
In order to file a claim after your car accident, you have to have evidence that the policyholder was at fault for the accident as well as documentation of all your injury-related expenses. Hiring a Nashville car accident lawyer can help you build a strong case using tactics proven to convince insurers.
If the insurance company refuses to offer a fair settlement, your attorney can file a lawsuit and take your case to a jury trial in order to seek the compensation you need. Some accident cases in Nashville are simple, with minor injuries and straightforward proof of fault and losses.
However, other times your case can be complex. In these situations, hiring a lawyer can give you the skills, experience, and legal resources to fight aggressively for your claim. Hiring a lawyer is definitely a good idea in the following situations:
Your accident involved a serious injury or death
Your accident involved a commercial vehicle or employee driver
Your accident involved multiple parties with unclear fault
You are accused of being partially or fully at fault for the accident
The insurer says some of your medical expenses can't be covered
The insurer asks to see your medical records
You are being sued by someone involved in the accident
Frequently Asked Questions
No lawyer can tell you exactly how much you will receive for your car accident injuries, but they can help you estimate the amount you can seek in your lawsuit. The amount of damages awarded to car accident victims may include past and future medical bills, past and future lost wages, car repair costs, and other expenses related to your injuries and property damage. The amount may also include a monetary value for any pain and suffering, mental anguish, and loss of enjoyment in life you experienced.
For personal injury cases like car accidents, you pay no fees upfront to your lawyer. In fact, you only pay us if we get money for you through your settlement or jury-award through the courts.
Our car accident lawyers are dedicated to helping you recover every dollar you're entitled to, and we use our intimate knowledge of Miami's courts to help win your case. Call us any time at
(615) 590-3106
for your free, no-obligation consultation with our team today.
How to Choose the Right Nashville Car Accident Attorney
Not every attorney has the skills, experience, or proven track record to handle your case. Always seek out an attorney with a reputation for winning cases. They should also have won awards for outstanding service and be recognized among their peers. The ideal car accident law firm will make it a point to work closely with injured clients, advising them on the best places to seek medical care while reducing the burden of filling out paperwork. They keep you informed of all actions in your case and provide advice for the best steps to take next.
Steinger, Greene & Feiner has an outstanding reputation and a proven track record of winning case results. Past case results include:
$11.5 Million Car Accident Settlement
$5.9 Million Car Accident Verdict for a victim with nerve damage
$4.8 Million Car Accident Settlement for a victim hurt by a negligent commercial vehicle driver
$700,000 Car Accident Verdict for a victim accused by insurers of having pre-existing conditions
$610,000 Car Accident Settlement for a victim who required spinal surgery
How Common Are Car Accidents in Nashville?
Nashville's always buzzing with activities for locals, not just tourists. Our roads always stay busy. Sometimes you just have to make it to Prince's Hot Chicken before the line goes into the street, or you're stuck circling the block around Broadway a couple of dozen times to find that choice parking spot.
All this time spent driving in the Music City can lead to car accidents, and we're known for having particularly nasty ones. Car crashes in Nashville spiked from 33,681 in 2017 to 36,537 in 2018, according to data from the Tennessee Highway Patrol. That's an 8.5% increase — more than 10 times the size of the population increase over the same year.
Nashville, TN Car Accidents 2013 – 2018
Year
Total Crashes
Crash Rate*
2013
24,427
3,842.52
2014
26,204
4,056.66
2015
31,366
4,718.38
2016
33,165
5,032.30
2017
33,681
5,045.39
2018
36,537
5,442.12
Source: WSMV News, TN Highway Patrol *Rate of accidents per 100,000 population
Filing a Car Accident Insurance Claim in Nashville
After a car accident in Nashville, you only have a few options for paying your resulting medical bills. Most of those options come out of your own pocket — your medical insurance, your savings, and any personal "Med Pay" insurance you may have. However, if your accident was the fault of another driver, then their bodily injury liability (BIL) insurance policy could pay for your accident losses. Common types of compensation available under a third-party BIL claim include:
Medical bills
Out of pocket expenses
Lost wages
Pain and suffering
Funeral and burial expenses (wrongful death)
How You Can Help Your Case After Getting Hurt in a Car Accident in Nashville
The first few hours and days after your car accident are crucial. You want to be sure that you call in your accident to emergency responders and wait to make a statement with the responding police officer. Gather any evidence you can, including photos of the wreck, your injuries, and the other drivers' licenses and plates. If there are eyewitnesses, obtain their contact information, and ask if they'll make a recorded statement.
If you are seriously hurt, move as little as possible and wait for an ambulance to arrive. Receive immediate medical attention after your car accident. Report all of your symptoms to your care provider, and be sure your statements are recorded accurately on your patient file. Keep a copy of all medical bills. Follow all doctor's orders to recover. Avoid activities that can affect your condition, including work or errands.
Do not discuss your accident on social media or with acquaintances. Be especially careful when talking to the insurance company. Try to stick to your contact information and information they would find on the police report. Never agree to make a recorded statement. Refuse to answer questions about what you were doing at the time of the accident or how you are currently feeling. Tell them the accident is being investigated and that your health is an evolving matter. Do not agree to an insurance settlement until the full costs of your injury and other losses are known.
Appoint an attorney if you want to be informed of your full legal rights and want assistance with building a strong case. Your legal representative can research past cases similar to yours to form a claim argument, backed by evidence, capable of potentially convincing a jury. Let your attorney deal with insurers.
Work with a Car Accident Attorney in Nashville Who Will Work Hard for You
Steinger, Greene & Feiner puts in the leg work for your case so that you can focus on recovering. We exhaustively research your expenses in order to document every penny the accident cost you. We are willing to go to the scene of the accident to find evidence that you were not at fault. We negotiate aggressively with insurers, so you don't have to worry about the tricks they use to lower settlement values or deny claims. Our attorneys are waiting for your call. If you have been hurt, get in touch with us at (615) 590-3106 today or contact us online to schedule a free case evaluation. You can also visit our offices at 2214 Elliston Place Suite 304 Nashville TN 37203.
---
Related Articles
Recent Client Reviews
Tim M
"I am so grateful I found this company. Honesty and integrity all the way. Annie was so great to deal with, her positive attitude and strong work ethic really made... [Read More]
Larry Wood
"Outstanding!!! First class service from the moment I made my first call. Very responsive, very professional, very polite and they did everything they said they were going to do. From... [Read More]
Lester Solomon
"One word comes to mind about our attorney Justin Alperstein, AWESOME! From our first contact, he made us feel very comfortable. He is a great listener which is a very... [Read More]
View All Testimonials